Free Classified Jeep Ads
---
---
| | |
| --- | --- |
| | 2013 Jeep Wrangler Sport 4WD Selling my 2013 Jeep Wrangler Sport, 4 WD, 94,000 miles soft top, 3 in lift, tires in great shape, 5 spd manual, super fun, no issues, cold ac, runs amazing. ........ more posted 07/14/19 |
---
| | |
| --- | --- |
| | 2016 Jeep Wrangler Unlimited Sahara 4x4 in perfect condition! Black Exterior/Interior with Freedom Top Body-Color 3-Piece Hard Top, Leather Heated Seats, Connectivity Group, Automatic Trans, 3.73 Front/Rear Axle Ratios, Trac-Lok ........ more posted 07/11/19 |
---
| | |
| --- | --- |
| | 1978 Jeep CJ7 Ground up Restoration, new 304 V8, excellent soft top. Has 33/12 with aluminum wheels all original Jeep gauges that all work.!! ........ more posted 07/05/19 |
---
1979 Jeep Wrangler CJ5
Video Ad This 1979 Jeep CJ5 is a modified example featuring a fiberglass body finished in white over a black interior. Power comes from a 304ci V8 paired with a 3-speed manual transmission and 2-speed transfer ........ more posted 07/03/19
---
| | |
| --- | --- |
| | 1991 YJ Real Looker, totally rebuilt 2500 miles ago with a "Out of the Crate" 383 Stroker, progressive dual carb, 450 HP 3" body lift 8" suspension lift Dana's front and rear custom interior, all gauges ........ more posted 07/03/19 |
---
| | |
| --- | --- |
| | 2001 Jeep Wrangler Sport 5 speed In good condition. 248k miles. 5 speed manual transmission 6 cylinder. Black with grey interior. Daily Driver. ........ more posted 07/01/19 |
---
| | |
| --- | --- |
| | 1965 Willys Jeep 1965 Jeep. F-head 134. Good condition. Best Top, winch, mostly stock. Replacement bucket seats. Nice Paint. Clean title. Extra parts. ........ more posted 07/01/19 |
---
1998 Jeep Cherokee Classic
Video Ad Up for sale is my 1998 Jeep XJ I got it off the second owner that had it for 16 years, I just got done servicing it, coolant flush, new cold air intake with throttle body spacer & throttle sensor. This ........ more posted 07/01/19
---
| | |
| --- | --- |
| | 1972 Jeep CJ5 Original 304 V8 engine. 3 speed Transmission, Power assist steering from factory, New Best Top, New upholstery on seats, New gauges, many new parts shocks, springs, 4x4 hubs, steering box, etc. Spare ........ more posted 06/27/19 |
---
| | |
| --- | --- |
| | 2000 Jeep Body type SW. Damage to front right side. ........ more posted 06/27/19 |
---
| | |
| --- | --- |
| | 2000 Wrangler TJ Very clean Solar Yellow 60,850 mile Never on salt roads No rust 4cyl 5 speed 32" BFGoodrich All Terrain T/A. like new 2" puck lift 1" body lift Many extra ........ more posted 06/26/19 |
---
| | |
| --- | --- |
| | 1977 CJ5 Trading my Fun Jeep in for a Farm! Hard top is currently on because we moved - Only drove in the Spring, Summer & Fall with the top off. - Garaged until moved a few months ago so put the top on. I had so ........ more posted 06/25/19 |
---
| | |
| --- | --- |
| | 1960 Willys Wagon 1960 wagon sitting on shortened Chevy frame. Chevy 350 motor 700r4 trans 3/4 ton axles 35 inch tires. ........ more posted 06/25/19 |
---
| | |
| --- | --- |
| | 1993 Jeep YJ Custom Renegade Many Upgrades 1993 Jeep Wrangler restored pearl graystone paint 4.0 fuel injected inline 6 4.88 gears front and rear 5 speed manual transmission custom interior line x floors with bed rug carpet Kenwood sound system ........ more posted 06/20/19 |
---
| | |
| --- | --- |
| | 1980 CJ5 Domestic Abuse Survivor needs to sell a 1980 Jeep CJ5 to help with divorce attorney fees. It was once restored, but like everyone and everything in my husband's life, he never gave it the love it needed. ........ more posted 06/20/19 |
---
| | |
| --- | --- |
| | 2011 Jeep JK Sahara Deep cherry red. A little less than 95k miles. Single owner, zero accidents. Viper alarm system with auto start function. 2.5 inch Rubicon Express lift with Rubicon Express ........ more posted 06/19/19 |
---
| | |
| --- | --- |
| | 2007 Built Jeep JK Rubicon 2 Door Hard Top Satin Black paint, with power door locks, windows, freedom roof, DANA 44 Axles w/ lockers Recently replaced Jasper 3.8L Engine, with 22,500 miles 6 Speed Manual New Starter RIPP Long Tube ........ more posted 06/16/19 |
---
| | |
| --- | --- |
| | 1981 Jeep CJ 5 Soft Top 4 cylinder 4 speed M/T 31 x 10.50 Tires/Wheels 88,000 original miles has some body rust Sound frame would make for great restoration runs fine ........ more posted 06/14/19 |
---
| | |
| --- | --- |
| | 1956 Jeep CJ-5 Completely rebuilt engine, transmission, and front differential. 4 new 32 x 11.50 R15LT Master Craft tires. Tow bar and tarp cover included. ........ more posted 06/10/19 |
---
| | |
| --- | --- |
| | 1993 Jeep YJ custom 6 cyl, 5 speed, 4X4 180,000 miles on body Tilt steering, CD player, Blue Tooth, Air Conditioning Tires are 6 months old Too many new parts in the last year to list. If interested, I will give you ........ more posted 06/10/19 |
---
| | |
| --- | --- |
| | 2016 Jeep Wrangler Custom made with a lot of Upgrades Added. 42K Miles, 6-speed manual transmission, non-smoker, always garaged, Clean title at hand, one owner. V-6 Engine with Pro-charger, 300 HP on wheels, 280 Torque. LED lights on tires, hood, front grill ........ more posted 06/10/19 |
---
| | |
| --- | --- |
| | 1989 Jeep Wrangler YJ Islander 6cyl 5-speed Loads of compliments at Jeep Beach Take it to the next level or no problem getting noticed just the way it is. Newer paint. Worked on and serviced by Toy Box Jeeps Remanufactured engine with ........ more posted 06/10/19 |
---
| | |
| --- | --- |
| | 1995 Jeep Wrangler Stock YJ rebuilt ready to make it yours. New frame new tub Great base for a custom YJ Purchased and made safe and sound for 16 year old daughter then realized she has no appreciation and fear of ........ more posted 06/09/19 |
---
| | |
| --- | --- |
| | 1988 Jeep Wrangler YJ Sahara & Custom Built Off Road Basecamp One of a kind! Over $20,000 invested in this setup. Jeep Includes: 4.2L Inline 6 Cylinder (Canadian version with engine warmer). Color is Olive Green, with a Khaki Green & Tan interior. ........ more posted 06/09/19 |
---
| | |
| --- | --- |
| | 1999 Jeep Wrangler Good condition - army green with tan interior and new tan soft top, stereo with subwoofer, new break pads, 4 WD, 4 cylinder 2.5, lift with new stabilizer bar. ........ more posted 06/09/19 |
---
| | |
| --- | --- |
| | 1983 CJ7 Less than 7,000 miles on a restoration and completely new drive train. New parts include • Chevrolet ZZ4 engine kit #19201330 (Summit) (Engine part number is 24502609 - 355 hp) • Holley Terminator ........ more posted 06/08/19 |
---
| | |
| --- | --- |
| | 1975 CJ5 Jeep Renegade frame off restoration. New convertible Best Top, Bikini top, rebuilt 304 v8, new brakes clutch, tires. Levi seats, amazing vehicle with 120 miles since being restored. First place show winner. ........ more posted 06/05/19 |
---
| | |
| --- | --- |
| | 2000 Jeep Wrangler 4.0 L Sport Fun Jeep, never been off-road, looking for a new home. ........ more posted 06/03/19 |
---
1985 Jeep CJ-7 360 V-8 4 Speed Ready to Go!
Video Ad With A Great Running 360 V-8 Conversion, 4 Speed Transmission, Power Steering, Power Disc Brakes, A Rust-free Body And Frame. Halogen Headlights Help Light The Trail Ahead. The Jeep Shifts Great With ........ more posted 06/03/19
---
| | |
| --- | --- |
| | 2006 Jeep Rubicon Unlimited 38,000 miles, two tops, full and half steel doors, full roll cage, Rubicrawler, front & back anti rock rails, High line body armour, tummy tuck, 37" tires with good tread. Built for wheeling. No Rust, ........ more posted 06/03/19 |
---
| | |
| --- | --- |
| | 1985 CJ7 Jeep with 4 inch lift, newer tires, rebuilt slant 6 engine with about approx. 1800 miles. Powdered coated frame, replaced all metal parts with stainless steel parts, almost all parts have been replaced. Can ........ more posted 05/30/19 |
---
| | |
| --- | --- |
| | 2004 Jeep Rubicon Great shape. Clean, new roof, new tires and battery. 2nd owner, all service info included. New seat covers included just to keep originals clean. 148,000 miles ........ more posted 05/28/19 |
---
| | |
| --- | --- |
| | 1981 CJ5 Frame Off Restoration This a frame off restoration done by an excellent shop (Toy Box Jeeps). I added in power steering and power brakes and 3 point seat belts. Just has a bikini top, I rebuilt it for just a fun weekend open ........ more posted 05/22/19 |
---
| | |
| --- | --- |
| | 1993 Jeep Wrangler Sport 2.5 Liter, 5 Spd., 75K Miles, Rust Free, Garage Kept. Nice Stock Jeep That's Never Been Abused. Always Serviced. This Is The One Your Looking For. ........ more posted 05/22/19 |
---
| | |
| --- | --- |
| | 2020 Jeep Gladiator Brand new to the Jeep line. It has a Rubicon package on it bed cover and spray in bed liner only 25 miles on it. With remote start. ........ more posted 05/21/19 |
---
| | |
| --- | --- |
| | 2005 Jeep Wrangler LJ Unlimited 79k miles. Auto transmission. Poison spyder front aluminum fenders and rear aluminum corner armor. -33x12.50r15 tires. -3" Rusty's offroad springs -New yukon 5.13 gears installed with a Detroit ........ more posted 05/20/19 |
---
| | |
| --- | --- |
| | 89 Wrangler YJ Roller No engine or transmission. 1 ton steering components. Dana 60 in back. 44 in front. Driver seat brand new, passenger seat new. Center console. Painless wiring harness. 20 gal. poly fuel tank. New heater ........ more posted 05/20/19 |
---
| | |
| --- | --- |
| | 2004 Jeep Wrangler LJ Unlimited (Not a rubicon) 4.0L auto, posi rear, 70,000 miles, light khaki exterior, perfect grey clothe interior, Husky liners for front and rear floors and cargo area, cold A/C, factory am/fm cd, sound bar, ........ more posted 05/18/19 |
---
| | |
| --- | --- |
| | 1982 CJ8 Scrambler 4.2 6cyl, Weber carburetor, complete brake system replaced, stainless steel brake lines, floors replaced, any rust or rot has been repaired including behind rocker and corner guards, suspension, seats and ........ more posted 05/18/19 |
---
| | |
| --- | --- |
| | 75 Jeep CJ Custom CJ Rock-Crawler. New frame, rebuilt AMC 360, independent suspension with remote reservoir King shocks up front, T-18 granny-low 4 speed, Dana 300 transfer case with 4 1 lowering kit, Dana 44 axles ........ more posted 05/15/19 |
---
| | |
| --- | --- |
| | 1986 CJ7 Jeep In great condition only 46k original miles and many extras. Only serious inquiries jeep is a 2 owner vehicle. ........ more posted 05/14/19 |
---
| | |
| --- | --- |
| | 1978 CJ5 Very Clean completely restored, new frame, bucket seats, harnesses, new wheels and rubber, everything new and ready to drive. No rust. No off-road wear and tear. ........ more posted 05/14/19 |
---
| | |
| --- | --- |
| | 2001 Jeep WJ 6 inches of lift, 1 yr old winch, front bumper 2 yrs old, runs great, v8, 4.7, BFG All Terrain tires more to list call and ask. ........ more posted 05/13/19 |
---
| | |
| --- | --- |
| | 1988 Jeep Wrangler Sahara A partial restoration to showroom stock condition. Completed repairs and parts include the following... * new exterior window welts/ scrubs (OEM part) * inside passenger door latch ........ more posted 05/12/19 |
---
| | |
| --- | --- |
| | 1991 YJ Wrangler, 4.0 liter, good tires, 6 inch lift, new rear end, new drive line, rebuilt engine, nee speakers, winch, new soft top ........ more posted 05/08/19 |
---
| | |
| --- | --- |
| | 2004 Jeep Wrangler TJ Willys Edition Selling this beast. 5 speed manual just over 80k miles. Original wheels and top. Factory camo interior! MBRP catback exhaust, 2.5inch suspension lift, JKS adjustable track bar and rear control arms. ........ more posted 05/06/19 |
---
| | |
| --- | --- |
| | 1968 Jeep CJ5 This jeep has been a retirement project. I have gone as far as I can. It was discovered in Texas by PO. Milage is unknown, speedo replaced. It is rust free. Not original paint. It has an Oddfire V-6, T14 ........ more posted 05/04/19 |
---
| | |
| --- | --- |
| | 2004 Jeep Wrangler This Jeep Wrangler is in very good condition. Southern vehicle, never seen winter. Always serviced, have service records. No rust, mechanically sound. Has trail cover. Top is year old. Only serious ........ more posted 05/04/19 |
---
| | |
| --- | --- |
| | '08 Sahara Awesome Pro Build Only 56k miles Great Condition. Silver with dark tint, tan leather interior. This is a $20k+ professional build with a 3.5 inch lift, This bad boy has all the goodies you want. . . , AEV hood and Snorkel. LED lights all around, HARM ........ more posted 05/04/19 |
---
| | |
| --- | --- |
| | 2014 Jeep Wrangler Safari Clean Like New ........ more posted 05/01/19 |
---
| | |
| --- | --- |
| | 2016 Jeep Wrangler Unlimited Sport 42,000 miles. 5-speed automatic, 4x4, white in color with black soft top, black interior and cloth seats. Lots of extras 6 inch suspension lift, 20 inch fuel brand rims, extra rim and spare tire mounted ........ more posted 04/30/19 |
---
| | |
| --- | --- |
| | 2010 Jeep Wrangler Sport 34,000 Miles White, Clean Title, soft convertible black top original top, aftermarket wheels and a matching spare. Garage kept, 2nd owner. Only interested in selling. ........ more posted 04/30/19 |
---
| | |
| --- | --- |
| | 1971 Jeep CJ-5 You're not going to want to miss this rare beauty! Just in time for some summer fun! Includes soft top, new bikini top, doors, completely restored floor throughout! Seats in picture have been replaced ........ more posted 04/29/19 |
---
| | |
| --- | --- |
| | 1982 Jeep CJ-7 Super Straight and Rust Free Drives Great Only 2 owners since 1988. 99,000 original miles. Very well cared for. Tub was Line-x'd inside and out last year. Absolutely ZERO rust anywhere. Not a single dent. Original 258 I6 runs strong with Howell ........ more posted 04/27/19 |
---
| | |
| --- | --- |
| | 1984 Jeep CJ-7 Selling a very solid Jeep CJ7. Originally from FL and stored in heated garage this past Winter. It has a 6" lift kit and 35" tires. Blue with black interior. 4.2L with manual 5 speed transmission. Rebuilt ........ more posted 04/26/19 |
---
| | |
| --- | --- |
| | 1989 Wrangler YJ Previously owned by a group of three friends who passed it around and purchased by me circa 2005. It was operable but has suffered from lack of use and attention. It is likely not far from operability and ........ more posted 04/26/19 |
---
| | |
| --- | --- |
| | 1982 Jeep CJ8 4-4, 82,000 original miles, 4 cylinder manual. Nnew tires original interior. Has original roll bar and has winch. And is maroon and black with gold stripes. ........ more posted 04/23/19 |
---
| | |
| --- | --- |
| | 1994 Jeep Wrangler 4WD YJ SE Inline 4.0 straight 6 cylinder, manual, 192k mi. I put a small fortune into this jeep simply for my love and passion of jeeps to ensure this baby was done the right way and ........ more posted 04/18/19 |
---
| | |
| --- | --- |
| | AEV Highlined 2006 Jeep Wrangler Rubicon Unlimited 87,7XX Miles - milage will change due to test drives only Fuel Injected 4.0 AMC Inline 6 42RLE Four-Speed Automatic ........ more posted 04/17/19 |
---
| | |
| --- | --- |
| | Lifted 2004 Jeep Wrangler Unlimited Here we have good looking 04 Jeep Wrangler TJ Unlimited. That's right, it's the longest 2 door jeep ever made. Making it super stable and ready for whatever you can throw at it. sitting on 35s under a 6 ........ more posted 04/14/19 |
---
| | |
| --- | --- |
| | '08 Wrangler Unlimited 4- dr.. 33 mos warranty remains on factory new Xmission. Engine replaced at 80,000 mi, Mileage now approx 135K. Good tires, soft top, hard top, Thule 2-bike rack incl. Am/Fm/CD. Great Jeep! ........ more posted 04/11/19 |
---
| | |
| --- | --- |
| | 1993 Grand Cherokee (1st model year) 4x4, auto, etc. 1 owner, well maintained, daily driver. good condition. 4dr. 4x4, ac, 350k ........ more posted 04/11/19 |
---
| | |
| --- | --- |
| | 2005 Jeep TJ-8 Jeep Truck 2005 Jeep Wrangler Unlimited - Modified Jeep Truck CUSTOM 4.0l 6 cylinder engine Automatic Transmission 4x4 206,000 miles Rhino lined Bed with working tail gate ProComp 7923 wheels 17x8 4" ........ more posted 04/11/19 |
---
| | |
| --- | --- |
| | 95 Wrangler with less than 70,000 miles Has the 4.0 liter engine, manual transmission, air lockers and winch. Soft top tan over a green body. ........ more posted 04/10/19 |
---
| | |
| --- | --- |
| | Several Willys Jeeps For Sale 1952 Truck Marine V8, adapter plate to original 4x4 $2500 1958 Jeep solid no driveline 2x4 $1200 TX title 1955 Jeep, 4x4 no driveline solid, 1946 Chassis $1200 ........ more posted 04/10/19 |
---
| | |
| --- | --- |
| | 1972 Jeep CJ5 Very Special restored University of Georgia Bulldog CJ5 up for sale. Newer 350 Chevy V8 - sounds really good, 3 spd manual trans - shifts perfectly, upgraded brake new booster & master cylinder added to ........ more posted 04/04/19 |
---
| | |
| --- | --- |
| | 2011 Jeep Rubicon One Owner, 6 Speed Manual transmission, Kuhmo 35" tires, Media Center 430N CD,DVD,NAV, Hard Top and (Soft Top Never Used), JK Snorkle, Entire Interior is Rhino Lined, 3" High Lift Mounts, Custom Rock ........ more posted 04/03/19 |
---
| | |
| --- | --- |
| | 1976 4WD CJ5 Mint Condition!! Fully restored 1976 CJ5 with 66,000 miles. 304cc 3 speed 4WD lift-kit with Dick Cepek rims 36X13.5XR15LT IROX Super Swamper tires. New Fender flares. Disc brakes, Power steering, LED Headlights and ........ more posted 03/31/19 |
---
| | |
| --- | --- |
| | 1948 Willys CJ2A 300 miles on engine rebuild, 6V system, new wiring harness, electronic ignition (original dist. Included), includes new tub, gas tank, radiator, bumper. Also Koenig Works steel top, roll up windows, ........ more posted 03/29/19 |
---
| | |
| --- | --- |
| | 75 CJ5 Good condition, has rebuilt motor less than 500 miles. Manual 3 spd ........ more posted 03/29/19 |
---
| | |
| --- | --- |
| | 1975 CJ6 frame off restoration 100% good condition. Total rebuild 4-speed Transmission, Brake, brake drums,and brake lines are all new and rebuilt. Also, Brand new original carburetor, new starter new gas lines, and rebuilt copper ........ more posted 03/27/19 |
---
| | |
| --- | --- |
| | 1966 Willys Jeep CJ5 Been sitting for a few years but ran when I put it away. It needs brake work to make driveable and has about 15k on rebuilt Perkins factory diesel. Truck has been rewired my way to keep as simple as ........ more posted 03/27/19 |
---
| | |
| --- | --- |
| | 1956 Willis CJ5 Original 141ci Hercules,in garage 25yrs needs rebuild ........ more posted 03/22/19 |
---
| | |
| --- | --- |
| | 2008 Jeep Wrangler Sahara 2 door, hard top, black on black, 6 speed manual, 108K miles, great condition. Adult owned. Well cared for. No maintenance problems. ........ more posted 03/22/19 |
---
| | |
| --- | --- |
| | 2000 Jeep XJ Cherokee Limited from North Carolina Very original, 2000 Jeep Cherokee Limited was purchased in Raleigh, N. Carolina in April 2017 and has never been driven in any salt, snow or mud. Excellent condition, all original paint and no accidents, ........ more posted 03/22/19 |
---
| | |
| --- | --- |
| | 2011 Jeep JKU Wrangler Black Ops Rubicon 2011 Jeep Wrangler Unlimited Rubicon Black Ops Edition Title is Clean and in Hand. Was a daily driver and the past year it was only driven during nice weather. The Jeep needs someone that can ........ more posted 03/22/19 |
---
| | |
| --- | --- |
| | 1986 CJ7 Unmolested Jeep, no rust! Rebuilt motor 6,700 miles. Has both Last of a Great Breed tags. Many extras. ........ more posted 03/20/19 |
---
| | |
| --- | --- |
| | Rust free 2004 Wrangler Unlimited 2004 Jeep "LJ" Wrangler. Rare and desirable "Unlimited" model. 16" longer than standard Wrangler for more room and better ride! Excellent condition. This was a southwest vehicles and it shows! Virtually ........ more posted 03/18/19 |
---
| | |
| --- | --- |
| | 1979 California CJ5 Renegade Restored As of 3/10/19 less than 100 miles on restoration. 80K actual miles shown. California, rust free jeep brought to MN in 2017. Fresh, stock, 304 V8, T150 3-speed manual transmission, Dana 20 transfer case, ........ more posted 03/18/19 |
---
| | |
| --- | --- |
| | 1976 CJ5 Great driver, very tight no rattles, clunks or squeaks. 74625 original miles tub pulled off frame and powder coated, 304 remanufactured at the same time with only 7300 miles on dry pavement since and not ........ more posted 03/18/19 |
---
| | |
| --- | --- |
| | 1999 Jeep Wrangler TJ Sahara Edition Excellent Condition. Less than 76,000 miles on it. 4 New 33" Oversized all-terrain tires. One spare. Comes with aftermarket full soft top with hardware, windbreaker, cargo cover, and bikini top. ........ more posted 03/18/19 Sold in 1 Day! |
---
| | |
| --- | --- |
| | 1984 CJ7 4WD 4.2L Off-Frame Complete Restoration Serious Inquires Only - May Be Willing To Do Some Trading, Depending On The Offer. Never Hurts To Ask ........ more posted 03/15/19 |
---
| | |
| --- | --- |
| | 2003 Jeep Wrangler O3 Jeep Wrangler Gold 4.0 in-line six, 4 inch lift, 33 inch pro comp MT2 tires, black pro comp rims, matching rims plus spare tire, new fenders, front and back bumper, and sidestep. Mileage- 91276, ........ more posted 03/10/19 |
---
| | |
| --- | --- |
| | 1999 Jeep Cherokee First off this vehicle is way more expensive to build than I am asking, so no low ballers. It is a 1999 Cherokee sport with 198k on the body, 5k on motor which runs very strong for a 4.0. The trans ........ more posted 03/09/19 |
---
| | |
| --- | --- |
| | Classic 1997 Limited Grand Cherokee Strong 5.2L AWD I am selling my project. I got a new job and need a road trip/mpg car for awhile now. This is a well kept ZJ Limited, silver/gray leather moon roof. CD Cass Stereo. It has an ........ more posted 03/07/19 |
---
| | |
| --- | --- |
| | 1985 Jeep CJ-7 Low Mileage Clean Title Jeep CJ-7! I absolutely love this ride but need to sell it to make space in our garage unfortunately. I've owned it for over 2 years now and it's been an absolute blast ........ more posted 03/06/19 |
---
| | |
| --- | --- |
| | Fully Restored 1952 Willys M38A1 Jeep this jeep has been restored to be a functionally perfect beautiful example of the venerable M38A1 with any parts needed, replaced with new items. The elderly previous owner had gone part way in restoring this M38A1 prior to our acquisition and our doing an extensive restoration to virtual show quality. ........ more posted 03/05/19 |
---
| | |
| --- | --- |
| | 2015 Jeep Wrangler Willys Wheeler Sport Utility 2D 9262 miles; Excellent condition; With ALL the extras Winch, Bimini top, Steel cage doors, Rain cover (when hard top off); front spot light; Lock box for back when top off; off-road tires; Garage kept. ........ more posted 03/04/19 |
---
| | |
| --- | --- |
| | 2004 Rubicon 64,014 Miles very good condition Full Traction 4" long arm suspension Full Traction Rock Sliders 2 inch seat risers Chromoly axles front & rear 4:88 gears Rancho front diff guard Rubicon ........ more posted 03/04/19 |
---
| | |
| --- | --- |
| | 2008 Black Wrangler X Jeep 271,000 miles Jeep Wrangler X 2 Door, 4WD. Excellent condition. I'm the original owner. I've used this as work, road only Jeep. This is completely a stock vehicle from manufacturer (Jeep Chrysler) -- no modification ........ more posted 03/03/19 |
---
| | |
| --- | --- |
| | 1979 Jeep Commando built by Spanish light truck manufacturer Viasa. This Jeep has a four cylinder Perkins diesel engine with four speed transmission and Dana front and rear end. I drove this Jeep for about three years while ........ more posted 02/27/19 |
---
| | |
| --- | --- |
| | Classic 1979 AMC Jeep CJ5 Golden Eagle with a 258 in-line 6 cylinder engine, manual transmission. Four wheel drive, locking hubs, tow bar, Warm winch and an extra set of doors. The interior is in good condition, original soft top, paint ........ more posted 02/25/19 |
---
| | |
| --- | --- |
| | 1976 Jeep CJ7 sold as is. Needs rewiring and some other work to be done. We have been building this for awhile just don't have the time to finish it. ........ more posted 02/22/19 |
---
| | |
| --- | --- |
| | 2005 Long Body TJ / LJ Wrangler Only made the three years prior to the 2007 4Dr Jeep. This one is lifted with 35's, Bullet Rims, Auto with six cylinder and ready to roll! Belongs to my son who has been transferred to another state so he ........ more posted 02/21/19 |
---
| | |
| --- | --- |
| | 2016 Jeep Wrangler Willys Wheeler W Sport Utility 2D Beautiful with hardtop. Includes full sized 35" spare tire with matching sport rim. Dealer installed: heavy duty Metal front and rear bumpers 4" lift kit with 35" Micky Thompson tires LED light ........ more posted 02/18/19 |
---
| | |
| --- | --- |
| | 2011 Jeep 4x4 Wrangler Sport 2 door Excellent condition, silver metallic exterior with black cloth interior 3.8L V6, tow hitch, automatic transmission, A/C, power windows and door locks, fog lights, cruise control, AM/FM/CD and sat ........ more posted 02/12/19 |
---
| | |
| --- | --- |
| | 1982 CJ7 4x4 5spd man. 258 straight 6. Frame off every bolt restoration on rust-free daily driver daily driver turned complete frame off restoration of rust free Florida Jeep. Numbers matching down to the slate-blue color. No expense spared. Drive anywhere. Brand new Complete AC ........ more posted 02/12/19 |
---
| | |
| --- | --- |
| | Jeep Cherokee 2 Door straight 6 4.0l ho motor, 4wheel drive with rebuilt transfer case and upgraded to a sye and Adam's drive shaft, jeep has 149,xxx original miles, clean interior, runs ........ more posted 02/10/19 |
---
| | |
| --- | --- |
| | 2000 Jeep Wrangler TJ 33,289 miles! This is a one-of-a-kind Wrangler TJ. I am the third owner. It was built and designed to be a "Sleeper Jeep". The top priority was keeping the street and highway performance (handling) intact while giving ........ more posted 02/08/19 |
---
| | |
| --- | --- |
| | 1971 Jeep CJ5 with some neat options condition excellent cylinders: 6 cylinders drive: 4wd fuel: gas odometer: 20000 paint color: black size: mid-size title status: clean transmission: manual type: offroad ........ more posted 02/07/19 |
---
| | |
| --- | --- |
| | 1943 JC Military 1/2 ton Jeep Make Over 1071 2.3 Pinto Engine with Adapter Plate to Original Transmission. Items below completed, all invoices available $12,246 Tighten steering/replace spring shackle bushing - New tires - New Upholstery - ........ more posted 02/07/19 |
---
| | |
| --- | --- |
| | 2016 Jeep Wrangler Willys Wheeler W Sport Utility 2D Beautiful with hardtop. Includes full sized 35" spare tire with matching sport rim. Dealer installed: heavy duty Metal front and rear bumpers 4" lift kit with 35" Micky Thompson tires LED light ........ more posted 02/03/19 |
---
| | |
| --- | --- |
| | 2000 Jeep Cherokee Sport 4X4 93,714 Original Miles Engine 6 Cyl, 4.0L Transmission : Auto Exterior : Black Interior : Gray Body Style : SUV This SUV comes to our lot in New Jersey equipped with Automatic Transmission, Power Brakes, Fog ........ more posted 01/28/19 |
---
| | |
| --- | --- |
| | 2013 Jeep Wrangler Unlimited Freedom Edition 4X4 Low Miles! Original owner, non-smoker, no accidents, always garaged, only 26,347 miles, title in hand. Deep Cherry Red Crystal Pearl with Black Freedom Edition Cloth/Leather seats; Automatic 3.6 Liter V6 24-Valve ........ more posted 01/28/19 |
---
| | |
| --- | --- |
| | 1996 Jeep Cherokee Country 4x4 48,615 Original Miles Engine 6 Cyl, 4.0L Transmission : Auto Exterior : Blue Interior : Tan Body Style : SUV This Clean, Untouched, SUV comes to our lot in New Jersey equiped with Automatic Transmission, Power ........ more posted 01/28/19 |
---
| | |
| --- | --- |
| | 1964 CJ-6A Tuxedo Park Mk4 Tuxedo Park Mark IIII. My original owners took my gorgeous body and gave it some upgrades. They put in a 89 Ford 302 engine and give me a 3-inch lift so I can fit 33in Pro comp tires. ........ more posted 01/27/19 |
---
| | |
| --- | --- |
| | 1976 CJ-5 Renegade 304 V-8 3-speed, with 19K original miles, orig paint, decals, interior, soft top, wheels, no rust amazing find All original unmolested unmodified and rust-free. Original paint and decals. Original date stamped Levi blue soft top (yes, top is 40 years old and still serviceable) ........ more posted 01/27/19 |
---
| | |
| --- | --- |
| | 2013 Jeep Wrangler Unlimited Rubicon All scheduled maintenance, Always garaged, Custom wheels, Excellent condition, Factory GPS system, Fully loaded with all the goodies, Mostly highway miles, No accidents, Non-smoker, One owner, Satellite ........ more posted 01/24/19 |
---
| | |
| --- | --- |
| | 2010 JKU Built for Trail I bought this Jeep Wrangler Unlimited Sahara model new in 2010 and built it up. 90% of the $30K upgrades are Made in USA parts. This Jeep has proven itself over the toughest trails on the west coast ........ more posted 01/12/19 |
---
| | |
| --- | --- |
| | 1948 Willys Wagon All original with rare 7th seat. Always garaged. Brand new 4 cylinder engine. Original factory basketweave headliner and floormat in excellent condition. All original interior. Tri color ........ more posted 01/06/19 |
---
| | |
| --- | --- |
| | 1982 Jeep CJ-8 Scrambler 86,469 Miles Engine 8 Cyl, 5.2L Transmission : Auto Exterior : Green Interior : Tan Body Style : SUV Up for sale is quite possibly the cleanest and most unique CJ8 Scrambler in the nation. Build from ........ more posted 01/02/19 |
---
| | |
| --- | --- |
| | 1994 Wrangler Sahara 33,066 Original miles Original Top, Original interior, 95% Original paint. Jeep had 1 fender bender. There was a small rust spot on driver's floor board. ........ more posted 01/01/19 |
---
| | |
| --- | --- |
| | 1998 Jeep Wrangler Ropella Legendary Motors is now offering for sale its latest custom restoration; a one of a kind totally custom 1998 Jeep Wrangler. This has been Ropella Legendary Motors' most enjoyable and most ........ more posted 12/28/18 |
---
| | |
| --- | --- |
| | 2004 Jeep Liberty (needs Engine) Cheap! College girl's misfortune could be your next project Urgent sale needed! Make an offer... ........ more posted 12/18/18 |
---
| | |
| --- | --- |
| | Virtually New 1999 Jeep Wrangler Sport in storage for 20+ years with less than 19,000 miles. Original soft top included. Has hard top on now. ........ more posted 12/17/18 |
---
| | |
| --- | --- |
| | 1985 Renegade Frame Off Restomod This CJ7 has undergone a complete frame off restoration over the past 14 months... During this process the suspension was upgraded to ARB YJ springs, HD steering components, HEI ignition, YJ family cage ........ more posted 12/14/18 |
---
| | |
| --- | --- |
| | 1977 Jeep CJ5 Fantastic Jeep completely overhauled in 2010 and garaged ever since. Lifted body with aftermarket alloy wheels and oversized tires. Features include power steering, front disc brakes, aftermarket exhaust ........ more posted 12/10/18 |
---
| | |
| --- | --- |
| | 1995 Jeep Rio Grande 144,000 miles, very good condition, 4 cylinder, automatic transmission, title clean ........ more posted 12/10/18 |
---
| | |
| --- | --- |
| | 1976 Jeep Cherokee Chief Z Code 401 Built 401CID, 6.6 liter, AMC V8 with Offenhauser valve covers, Edelbrock 1406 600 CFM 4BBL Performance Carb and intake. Electric fuel pump Dual exhaust Mallory Promaster coil HID fog lights ........ more posted 12/06/18 |
---
| | |
| --- | --- |
| | 1985 Jeep CJ-7 AMC Renegade 4.2L, 6 Cylinder OHV 1985 historical Jeep CJ-7 AMC Renegade 4.2L, 6 Cylinder OHV. 162,992 original miles (engine has been rebuilt at around 132,000 miles). Front wheel differential and 4x4 drive. Manual transmission 5 gear ........ more posted 12/01/18 |
To advertise your business
contact us
Tell them you saw it on SellAJeep.com
Jeep Photos 101
Sell your Jeep
with these seven simple secrets!
So you've got a one-of-a-kind Jeep to sell and you're ready to place a free classified ad on SellAJeep.com. But wait - you're not a professional photographer. How are your photos going to turn out? Will potential buyers get the right idea of your Jeep's condition?
Recipient of the Richard and Grace Brigham award from the Society of Automotive Historians
2019 Holy Toledo Calendar
Also makes a Great gift too!
Jeep Action eMagazine
read without being connected
Click here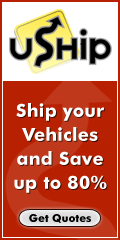 If you find our service useful or we have been able to help you sell your Jeep or Jeep parts please consider making a donation. Use our safe and secure PayPal donation button below and help make our SellAJeep.com site even better.

Thank You