---
---
| | |
| --- | --- |
| | 1985 CJ-7, Supercharged 258 ci. 6 cyl. I am selling my most fun to drive Jeep for health reasons. It is a fine running CJ-7, 4x4, with Eaton M-90 Blower, T-5, PS, PB, AC, hard top , new floors, seats, tires & more. I find it a pleasure to ........ more posted 06/25/17 |
---
| | | |
| --- | --- | --- |
| | Canada | 2000 Jeep Cherokee XJ Limited 4x4 The Jeep, like every XJ on the planet has rust on the doors, rockers, a little bit on the tailgate as well as the hood and the roof. "Frame" is excellent. The engine is the 4.0L in perfect shape, interior ........ more posted 06/25/17 |
---
| | |
| --- | --- |
| | Jeep Grand Cherokee Will start but runs too rough to drive ........ more posted 06/25/17 |
---
| | |
| --- | --- |
| | 95 YJ all off-road equipped Jeep YJ 4 cylinder w/119,00 miles on engine just passed smog. All off-road ready!! 4" lift 1" body lift, special shackles oversize shocks, Dana 44 w/Detroit full time locker,4 88 gears and Mosier ........ more posted 06/25/17 |
---
| | |
| --- | --- |
| | 2006 Rubicon loaded 2006 Jeep Wrangler Rubicon 11,600 miles, Non Smoker, Not driven in the winter, always garaged. Approximately $10,000 in after market parts, professionally installed. Parts include; Banks cat back ........ more posted 06/23/17 |
---
| | |
| --- | --- |
| | 1977 Jeep CJ5 350 Chevy engine, 3 speed straight shift. In very good condition ........ more posted 06/23/17 |
---
| | |
| --- | --- |
| | 1985 CJ7 Jeep Engine is automatic 258 6 cylinder. Winch mounted to the front and has a remote. Jeep is lifted and has a brushed aluminum dash and upgrades seats. Recently serviced and in great shape! 86,540 mileage ........ more posted 06/21/17 |
---
| | |
| --- | --- |
| | 2006 Jeep Wrangler Beautiful, low miles 80K on a 2006!! Manual Tall, clean, and Lifted. ........ more posted 06/21/17 |
---
| | |
| --- | --- |
| | 2015 Jeep Grand Cherokee Altitude Black on black Jeep GC, Altitude package. This jeep has 22k miles and is in pristine condition. Mileage and maintenance log are available. It has been garage-kept since purchase. AWD, 6-cylinder that has ........ more posted 06/20/17 |
---
| | |
| --- | --- |
| | CJ2A 1948 "barn find" with PTO winch. I bought the Jeep totally disassembled. It still is. Not much rust. Good shape. I bought five original wheels, had them sandblasted, painted black and had ........ more posted 06/20/17 |
---
| | |
| --- | --- |
| | 1998 Jeep Wrangler It's in great condition. It comes with light bar, KC lights and speakers. It has a 6in lift kit, mud grappler tires, tinted windows and touch screen radio. The air condition and heater works as well. I'm ........ more posted 06/16/17 |
---
| | |
| --- | --- |
| | 1977 CJ7 Corvette Blue 1977 CJ7 with 96,000 miles. Frame off restoration. Garage kept. 3 inch suspension lift 1 inch body. 35x12.50 BFG Mud terrain tires. Less than 1,000 miles on them. Line-x inside and undercarriage. ........ more posted 06/15/17 |
---
| | |
| --- | --- |
| | 1959 Willys 4x4 Wagon According to Willys records, just over 8,000 model 54168 4x4 wagons were produced in 1959. All were powered by the Super Hurricane 226 Cubic Inch inline 6-cylinder flat head engine. Combined with the 3 ........ more posted 06/14/17 |
---
| | |
| --- | --- |
| | 1948 Willis Jeep Restored. Every thing rebuilt. Runs and drives great. 4x4 works as should. Nice jeep. Clear title. ........ more posted 06/14/17 |
---
| | |
| --- | --- |
| | 1993 Jeep YJ Cummins 4BT intercooled Power Diesel No rust 1255 Miles Power Steering ORU Cross Over Steering Conversion 4inch Spring Lift 1inch Shackle Lift Springs on Top of Axel Marine Stereo and 4 Polk Audio Marine ........ more posted 06/14/17 |
---
| | |
| --- | --- |
| | 2011 Jeep Sahara 4x4 12,435 miles 1 owner Clean as a whistle! 2011 Jeep Sahara 4x4 Original owner; 12,435 miles; includes soft top that's never been used; leather seats; heated front seats; Connectivity Group with remote USB port, Uconnect ........ more posted 06/14/17 |
---
| | |
| --- | --- |
| | 2011 Jeep Wrangler Unlimited Color is Sahara Tan. 2 1/2 in Teraflex suspension lift. Mickey Thompson tires 315/70 R17. Black Fuel Rims. Aftermarket fenders and blacked out front blinker lights. The Transmission Is Manual. Automatic ........ more posted 06/14/17 |
---
| | |
| --- | --- |
| | 2014 Jeep Wrangler Loaded With Aftermarket Extras Jeep is loaded with over $8,000 in aftermarket extras New Nitto Trail Grapplers 35 inch Tires, 17 inch XD800 Misfit Series Rims, 3 Inch Suspension LIFT, Rigid LED Cube Lights and Trail FX 20" Double Row ........ more posted 06/14/17 |
---
| | |
| --- | --- |
| | 1979 Jeep CJ-7 Awesome 1979 Jeep CJ7, locked front and rear, lifted, rhino lined, newer carb, intake and header. T150 3 speed, 4.2L inline 6, comes with uninstalled VAIAR compressor kit. Has rust, and now a push button ........ more posted 06/14/17 |
---
| | |
| --- | --- |
| | 2006 Jeep Rubicon Unlimited LJ 2006 Jeep Rubicon Unlimited LJ 4x4. 61,000 miles. The jeep is in excellent shape Extras over standard : Dual Top (Soft and Hard) Tow Package Rear window wiper and defroster Engine block ........ more posted 06/14/17 |
---
| | |
| --- | --- |
| | 2005 4x4 TJ I have a '05 Jeep Wrangler (TJ) with 80K miles that I'm looking to sell. I love my Jeep and it has been taken excellent care of with no abuse. The Jeep has plenty of extras to include a 3" lift, 33" ........ more posted 06/14/17 |
---
| | |
| --- | --- |
| | 1945 Willys CJ2A If you're looking for a true American icon that is in very restorable condition this could be for you. The Willys CJ2A "Jeep" was the first jeep made available to the public in numbers after it became the ........ more posted 06/12/17 |
---
| | |
| --- | --- |
| | 2000 Jeep Wrangler Sport Only 72,500 Miles, low mileage. Engine: 4.0 L 6-cylinder/ 4WD Transmission: Automatic 3-Speed Body Type: Convertible Vehicle Title: Clear Trim: Sport Options: 4-Wheel Drive, Convertible ........ more posted 06/09/17 |
---
| | |
| --- | --- |
| | Jeep Rubicon Unlimited 2006 41,080 miles, RCD front Axles, Chrome Olly Axles in rear, 4:88 gears, 4.5" TeraFlex lift, new seats, new 35" tires, winch, hard top, bikini top, Tom Woods drive line, ........ more posted 06/09/17 |
---
| | |
| --- | --- |
| | 1981 CJ-7 One nice jeep with 388 stroker engine turbo 400 transmission. Nice stereo amp and subs. New tire as spare but others are worn. Could go larger. 37" on it now. Full top as well ........ more posted 06/07/17 |
---
| | |
| --- | --- |
| | 2005 Jeep Wangler TJ Unlimited 2 Door 2005 Jeep Wrangler with 143,000 miles. This vehicle still runs great but has a little rust on it. I have replaced the soft top, the one pictured is only 2 years old. I replaced the power steering pump & ........ more posted 06/07/17 |
---
| | |
| --- | --- |
| | 2010 Jeep JK Islander Edition Have over $9,500. in aftermarket options installed in last 8 months (2k miles). *Gear Challenger Alloy wheels 20" wrapped w/Nitto Grappler All-Terrain G2-325/60/20's. (400 miles on them now) ........ more posted 06/07/17 |
---
| | |
| --- | --- |
| | 1998 Jeep Wrangler 169k miles. Newer trans, clutch, suspension, tires and 6in lift ........ more posted 06/06/17 |
---
| | |
| --- | --- |
| | 2011 Jeep Wrangler Rubicon 140,000 miles. Silver. 3" lift. Power doors. Power windows. Comes with TYGER metal steps AND rock guards. Hard top (black). Never been off-roading. Excellent condition. Brand New battery. Rough country ........ more posted 06/06/17 |
---
| | |
| --- | --- |
| | 2000 Jeep Wrangler 4x4 with only 91,000 miles on it.is in excellent condition very clean, has the 4-cylinder with a 5 speed manual 4x4 and it runs great with no issues, 4x4 works as well. ........ more posted 06/02/17 |
---
| | |
| --- | --- |
| | 1990 Jeep Wrangler Sahara Olive Color Good running condition automatic fresh painted Need to sell asap missing title ........ more posted 06/02/17 |
---
| | |
| --- | --- |
| | 2015 Jeep Wrangler Unlimited Oscar Mike Freedom My wife's jeep, never been off-roading! Black on Black with 45,000 highway miles. Fantastic condition, no issues. 4X4 Trailer Package XM Radio with speaker package Hard Top AC, Hill Decent, ........ more posted 06/01/17 |
---
| | |
| --- | --- |
| | 2006 Wrangler Rubicon Fabtech 6" longarm low miles! -I6 -6 speed manual -60,000 miles -one owner -rubicon -lockers -NEW transmission, front/rear driveshafts, rear ring/pinion-456 gears -Fabtech 6" long arm Baja kit with all upgrades- front ........ more posted 06/01/17 |
---
| | |
| --- | --- |
| | 2012 Jeep Rubicon Custom Built By Hauk Designs Total Custom Cost $ 80,000 Custom Built By Hauk Designs Excellent Condition 4WD. Gas. Fuel. Clean. Automatic Too Much To List Get In Touch Will Answer All Questions ........ more posted 05/31/17 |
---
| | |
| --- | --- |
| | 2001 Dream Jeep Cherokee XJ Sport If you're a Jeep aficionado, then this Jeep is for you! My project can be your dream--turn the key and enjoy this Jeep for another 200k miles because almost everything has been updated and with the low, ........ more posted 05/30/17 |
---
| | |
| --- | --- |
| | 2003 Jeep Wrangler Sahara Manual 5 speed, soft-top, 4" lift kit, off-road tires (33x12.50 R15LT), A/C, new clutch and rebuilt transmission, new stereo w/ bluetooth and new speakers. LED rock light kit. ........ more posted 05/29/17 |
---
| | | |
| --- | --- | --- |
| | Canada | 2006 Rubicon 15800 Original Miles Ever wish you could go back to 2006 and buy a New Rubicon? This probably as close as you'll get. This pavement princess has been kept in heated storage under cover since new. Not 1 off road mile on it.The ........ more posted 05/27/17 |
---
| | |
| --- | --- |
| | 89 Wrangler Lots of Extras OK, it's time. Needs a good dirty home. Can't take it to Germany with us 89' Jeep Wrangler Islander 96k, inline 6, weber carb, 5sp manual, New fuel filter, fuel pump, water pump, battery and ........ more posted 05/26/17 |
---
| | |
| --- | --- |
| | 1979 CJ5 Rally Jeep 3 speed on the floor. 304 engine. Runs. Was driving it, working on it. New parts: bucket seats, bikini top, sweet 31" tires, rebuilt carb., rebuilt steering colum, and rebuilt gear box. Picures of ........ more posted 05/26/17 |
---
| | |
| --- | --- |
| | 84 CJ 7 Project Jeep 6 cyl 5 speed Motor: 6 Cyl --Motor re built (clean title) We need to sell this Jeep!!! Contact us, we may even be able to assemble it for you at an additional cost. If you care to read the ........ more posted 05/25/17 |
---
| | |
| --- | --- |
| | 07 Sahara Wrangler geared, E lockers, 20" wheels on 35's Great jeep for anyone wanting to expand on an already built jeep. Tons of extras. Eaton E lockers front and rear. 4:88 gears. 4" rough country lift. New complete rubicon rear axle with Yukon ........ more posted 05/25/17 |
---
| | |
| --- | --- |
| | 1978 Jeep CJ7 Renegade 88,000 miles, I'm the second owner (had for 24 years). Garage kept, no rust. Set up for the back country and licensed in California. Some features are: 304 AMC V8 with automatic transmission ........ more posted 05/24/17 |
---
| | |
| --- | --- |
| | 1990 Jeep Wrangler Islander 4x4 Many New Parts Battery Alternator 4 core Radiator Head and valve cover gaskets Clutch master cylinder Brake pads Hoses and Belts 33 x12.5" General Grabber Tires Dana 33 rear Spider Gear ........ more posted 05/24/17 |
---
| | |
| --- | --- |
| | 1981 Jeep CJ7 - Restored and Lifted!!! Recently restored from the frame up. This CJ7 is in amazing condition! 4.2L inline six cylinder, 4 speed manual transmission, 4x4, 4 suspension lift, Pro Comp 33x12.5x15 MTs on Black Rock Crawler wheels, ........ more posted 05/24/17 |
---
| | |
| --- | --- |
| | 2001 Jeep Wrangler Automatic transmission 126k mile Just rebuilt the transmission. New front shocks and dampers. New tires and top in the last year. ........ more posted 05/24/17 |
---
| | |
| --- | --- |
| | 1994 Jeep Wranlger YJ with 4" lift sitting on 33" tires This jeep has the best of both worlds when it comes to gas consumption and power! The 4 cylinder engine is easy on the pocket at the gas pump but is all power off-road! Ready for the next adventure! ........ more posted 05/24/17 |
---
| | |
| --- | --- |
| | 2006 Jeep Commander Nice Jeep Commander, 3rd row seating, 4x4, DVD player, tow, runs great, and drives great. 175k miles. This is a very dependable vehicle! ........ more posted 05/24/17 |
---
| | |
| --- | --- |
| | 1970 Kaiser Jeepster Commando Roadster California Jeepster Roadster in excellent condition I've owned this Jeepster for 5 years and it's been garage kept. Drives as good as it looks, no disappointments! New tires, radiator, brakes ........ more posted 05/24/17 |
---
| | |
| --- | --- |
| | 2015 Jeep Wrangler Sahara Classic White and Tan 2015 Jeep Wrangler, 31k miles, excellent condition. I bought the jeep brand new, stock. Factory options: 3.73 gears, tan leather, nav, remote start, body-color hard top... all the bells and ........ more posted 05/23/17 |
---
| | |
| --- | --- |
| | 2003 Wrangler X Low Mileage 55,300 miles on this clean jeep. 4 liter 6 cyl. motor. 5speed transmission. Upgraded 4/56 diff gears. 4in lift by tuff country. Smittybuilt front & rear off road bumpers with 8000 lb winch. Custom alum. ........ more posted 05/22/17 |
---
| | |
| --- | --- |
| | 1996 Jeep Cherokee Country '96 XJ with 224k miles. Basically all highway since we got her at 198k. Still drives great, lots of new stuff under the hood! - new radiator - new water pump, tubes, clamps, - new starter - ........ more posted 05/22/17 |
---
| | |
| --- | --- |
| | 2014 Jeep Wrangler Rubicon Key Features - VIN: 1C4BJWCGXEL174410 - Color: Anvil (only on 13'-17' models) - 4WD (4H/4L) - Axel Lock (TRU-LOK), Rubicon only - Electronic Sway Bar Disconnect, Rubicon only - 3.6L V6 ........ more posted 05/22/17 |
---
| | |
| --- | --- |
| | 2014 Rubicon Wrangler Unlimited Sport This vehicle was pressurized washed rinse (both exterior and interior), applied wash and waxed shampoo, hand washed polished and dried, polished rims and shined tires, polished engine compartments, ........ more posted 05/22/17 |
---
| | |
| --- | --- |
| | 2007 Wrangler Type X One of a kind Totally customized inside and out. Top to bottom. Not a scratch or dent on paint job. Has new winch never used custom interior. Doors are pirate ships painted on doors chrome everywhere inside and out 4" ........ more posted 05/21/17 |
---
| | |
| --- | --- |
| | 1992 Jeep Cherokee Time to let go of my first car, 1992 Jeep Cherokee, 4x4,suspension lift kit, automatic transmission, power windows, power steering, air conditioning(might need a freon charge) 230000 miles, runs and ........ more posted 05/21/17 |
---
| | |
| --- | --- |
| | 2002 Jeep Wrangler Sahara lot's of extras This is a tough one, putting my Jeep up for sale. 2nd owner. I put a lot of work into this Jeep. Bought a new truck and looking for a trailer now. This Jeep is ready for the trails or as a daily driver, ........ more posted 05/19/17 |
---
| | |
| --- | --- |
| | 1948 Willys CJ 2A Frame up total restoration. 90 % new parts, with over $24000.00 invested. ........ more posted 05/19/17 |
---
| | |
| --- | --- |
| | 2000 Jeep TJ It has been garage kept its entire life. Hurry and be the next owner of an excellent vehicle. Its a 2000 has 114k miles the clutch was replaced at 112k. It sits on a 3 inch suspension lift and a 1.5 ........ more posted 05/19/17 |
---
| | |
| --- | --- |
| | 2011 Jeep Wrangler Great Jeep in great shape! Tons of fun! Check out the photos. No problems, but getting rid of it because we need a bigger vehicle. Big rack that you mount a tent on. Nerf Bars and adventure nets inside! ........ more posted 05/17/17 |
---
| | |
| --- | --- |
| | Rock Crawler 95 Jeep Wrangler 4x4 6" Fame extension 95 Chevy Throttle body V8 and transmission Dana 60 Front and Reer Diffs & Axels W/ Detroit lockers Anti Rocker & rollover stabilizers 38" Toyo MT's on offset Aluminum Rims ........ more posted 05/16/17 |
---
| | |
| --- | --- |
| | 1994 YJ Jeep Wrangler Inspected fuel gas title status: clean transmission: manual Good to go for summer fun Inspected til' November 2017! 160k miles, 4 cyl. 5 spd. with Good clutch. Top in great shape, little rust(typical ........ more posted 05/15/17 |
---
| | |
| --- | --- |
| | 2007 Jeep Wrangler Sahara I am into this jeep for 30,000 and would like to get it back but I am motivated to sell so give me your best offer and I will take it seriously. Manual transmission 2007 Sahara wrangled with the ........ more posted 05/15/17 |
---
| | |
| --- | --- |
| | Jeep Wrangler Sport TJ 4x4 like new new price for sell a TJ jeep wrangler 2.5 4 cyl. 4x4 power steering auto trans. HARD TOP white with an inside an looks like new 186000 miles it was used to pull behind a RV, No Rust At All. ........ more posted 05/15/17 |
---
| | |
| --- | --- |
| | 2013 White Jeep Wrangler Unlimited Sahara It is White, and in Great condition. Has low Miles 65,000 and some mods done. We have put a 4' Rough Country lift with suspension, and 35'x12.50x18 Mud Terrain tires. ........ more posted 05/13/17 |
---
| | |
| --- | --- |
| | LS1 YJ LS1 powered Wrangler, very clean, all new or rebuilt. 700 R4 trany. 1-ton drive train, 1-ton brakes, Edelbrock Thunder series offroad carb. RPM performer intake, low to mid cam, 2500 converter, TCI ........ more posted 05/12/17 |
---
| | |
| --- | --- |
| | 2013 10th Anniversary Edition Jeep Rubicon Unlimited Rubicon 10th Anniversary Edition. 12,000 miles. Black with Red leather interior seats. Loaded! Options included are soft and hard tops, 2 Sets of tires (Original On/Off Road Tires and All season tires ........ more posted 05/10/17 |
---
| | |
| --- | --- |
| | 2016 JKU Sport Nice Mods! I have a 2016 Jeep Wrangler Unlimited sport. Mojave Sand, "Sand Viper" Has approx. 12,000 miles on it, never been off road (except a few trips to the beach). Everything works perfectly! Manual ........ more posted 05/10/17 |
---
| | |
| --- | --- |
| | Willys CJ2A Jeep I also have tons of military items for sale, fenders, hoods, transmissions, seats, etc. ........ more posted 05/04/17 |
---
| | |
| --- | --- |
| | Willys CJ2A Jeep Willys CJ2A Jeep. I also have tons of military items for sale, fenders, hoods, transmissions, seats, etc. ........ more posted 05/04/17 |
---
| | |
| --- | --- |
| | 2005 Jeep Wrangler X 4.0 Liter 6 Speed Manual I have a 2005 Jeep Wrangler X with 132,xxx miles. It is original with no modifications other than a hardtop that was added. Never off road and garage kept for the last 4 years. ........ more posted 05/03/17 |
---
| | |
| --- | --- |
| | 1977 Jeep CJ7 Levis Renegade 1977 Jeep with 95,000k original miles. V8 304 automatic. New interior carpet. New bucket seats, still have original Levis seats with buttons. Completely rewired about a year ago. Added a light bar in the ........ more posted 05/02/17 |
---
1984 Jeep CJ-8 right hand drive Scrambler Pickup RHD original paint 61k miles
Video Ad You are looking at a very rare right-hand-drive 1984 Jeep CJ-8. There were 230 made total, and only 100 known to survive today. This vehicle is un-restored, and in amazingly good original condition. ........ more posted 05/02/17
---
| | |
| --- | --- |
| | 2014 Jeep Wrangler Hydro Blue Sahara Unlimited Polar Edition Hard Top Gorgeous 2014 Jeep Wrangler Sahara Unlimited Polar Edition for sale by owner. Exterior is the sought after hydro blue pearl coat with immaculate black leather interior. This hard top jeep has all the ........ more posted 05/01/17 |
---
| | |
| --- | --- |
| | 1996 Jeep Grand Cherokee 1996 Black Cherokee. 1 owner car. Automatic 4 wheel drive 159,600 miles Has a small oil leak and needs some TLC ........ more posted 05/01/17 |
---
| | |
| --- | --- |
| | 1984 Custom Jeep 7900 miles Built by Toybox Jeeps Daytona - Perfect! Essentially a brand new 1984 jeep CJ 7 in show condition. No rust. It has been babied, not off-roaded or 4-wheeled. Built by toybox jeeps in New Smyrna Beach in 2006 for a cost of $25,000. I've owned it ........ more posted 04/30/17 |
---
Renegade Heritage CJ7
1979 AMC Jeep
Working On The Jeep Farm

SellAJeep T.V.© From the 1979 showroom to the modern-day Arizona desert, Drew Norman of The Jeep Farm, tells the chronicle of his father's '79 CJ7 Renegade, how it became his and the years of modifications that made it what it is today.
Time Capsule CJ5
Universal Jeep | 1962 Original


From the rubber to the factory paint, SellAJeep T.V.© shows you one of the most original Jeeps out there. George Baxter from Army Jeep Parts Inc. explains what makes this CJ5 Universal Jeep one-of-a-kind and how he came by it.
Jeep Photos 101
Sell your Jeep
with these seven simple secrets!
So you've got a one-of-a-kind Jeep to sell and you're ready to place a free classified ad on SellAJeep.com. But wait - you're not a professional photographer. How are your photos going to turn out? Will potential buyers get the right idea of your Jeep's condition?
2017 Holy Toledo Calendar
Jeep Action eMagazine
read without being connected
Click here
Scammers Beware
we monitor this site and you will be reported to the authorities!

You can help us fight scammers please report any suspicious activity to marksmith@sellajeep.com

Protect yourself from internet fraud by visiting our Scam Alert section.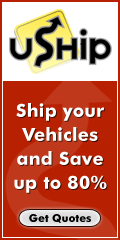 If you find our service useful or we have been able to help you sell your Jeep or Jeep parts please consider making a donation. Use our safe and secure PayPal donation button below and help make our SellAJeep.com site even better.

Thank You